Skeleton PINK FLAMINGOS Yard/Lawn Ornaments - Set of 2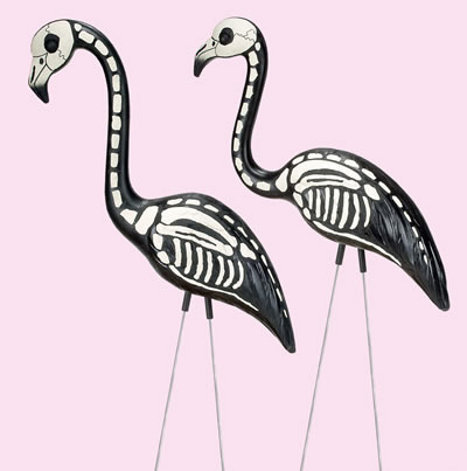 Ditch the pink, get Back in Black for this Halloween Season with a Set of 2 Skeleton Flamingos. This is the same great molding as all of our traditional Pink Flamingos just with a twist for your holiday enjoyment.
Please note:
These are shipping from our partner warehouse in IL, so please allow one extra day for order processing.
Each Skeleton Flamingo assembles to 33" (head up) or 21" (head down) with Metal Legs.
With each set you get 2 poses (1 head up and 1 head down).
These plastic pink flamingo yard ornaments measure 20.5" and 19" beak to tail
This Set has 2 birds total.
Proudly Made in the U.S.A.