2 HUGE PINK FLAMINGOS with Bride/Groom Clothing Outfits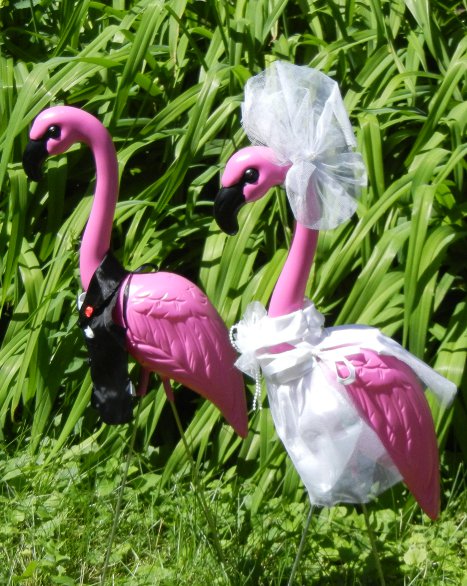 Want to say a special Congratulations to the newlyweds? Set up a Pair of our HUGE Pink Flamingos with a dress for the bride and a tux for the groom. Each outfit attaches with ties on the neck, and elastic for the bride's head piece.
The Pink Flamingos assemble to 34" (head up) or 29" (head down) with Metal Legs.
With this set of plastic flamingos you get 2 poses (1 head up and 1 head down) and 2 outfits.