HUGE PINK FLAMINGO with 8 Holiday Clothing Outfits - Combo Pack 1 & 2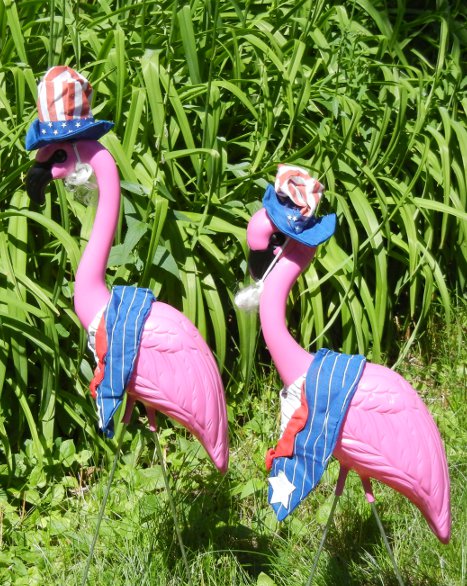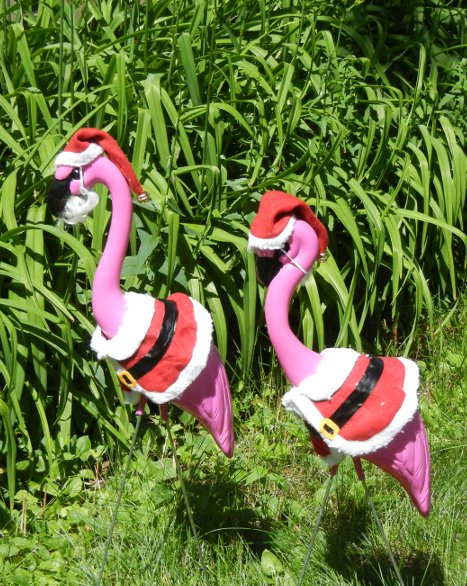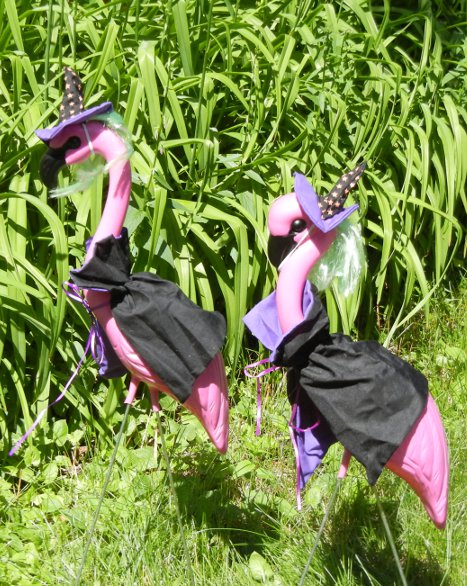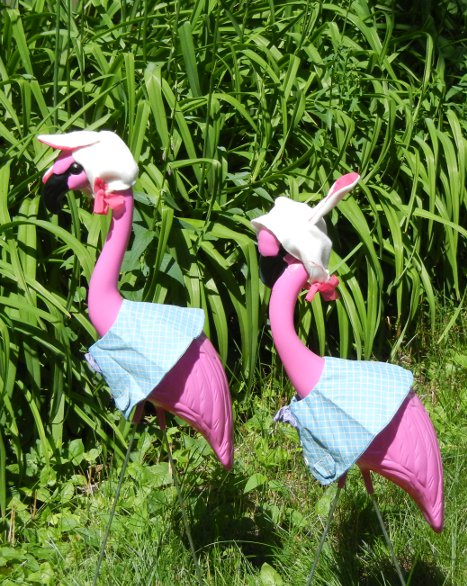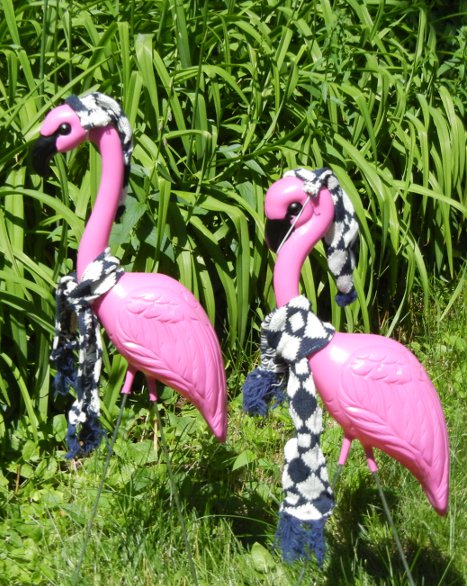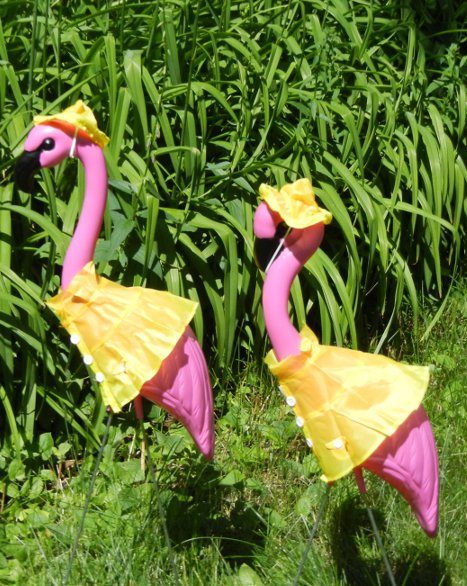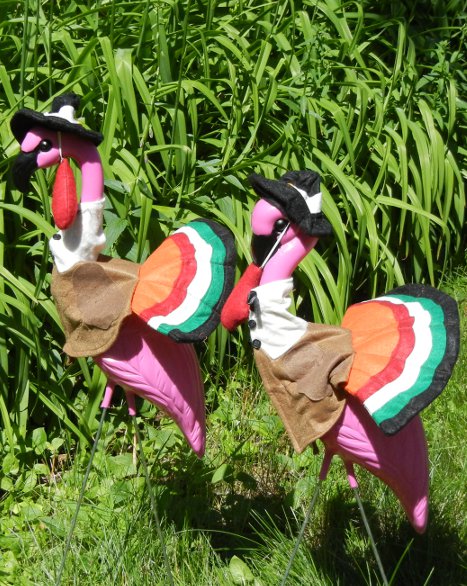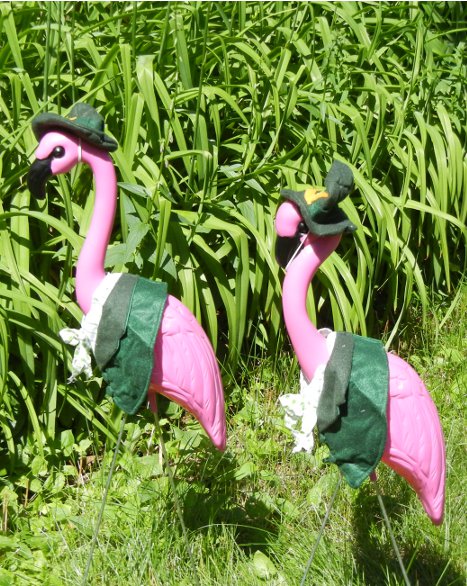 Nothing compares to our Holiday Clothing Pack #3 for your HUGE Pink Flamingos. This pack includes
1 Bird
and 8 outfits for your flamingo. The outfits included are: 4th of July Independence Day, Easter Bunny costume, Halloween Witch costume, Santa Claus Suit costume, Ski Hat and Scarf for the winter holidays, Rain coat with Hat for Spring Holidays, St. Patrick's Day is a Leprechaun, and finally a Turkey Costume on Thanksgiving.
The Pink Flamingo assembles to 34" (head up) with Metal Legs.
With this item, you get one plastic flamingo (head up pose) and 1 sets of 8 outfits.