2 HUGE PINK FLAMINGOS with 8 Holiday Clothing Outfits - Pack 2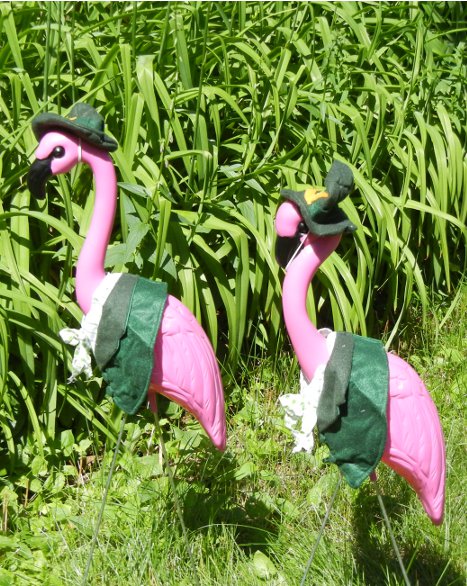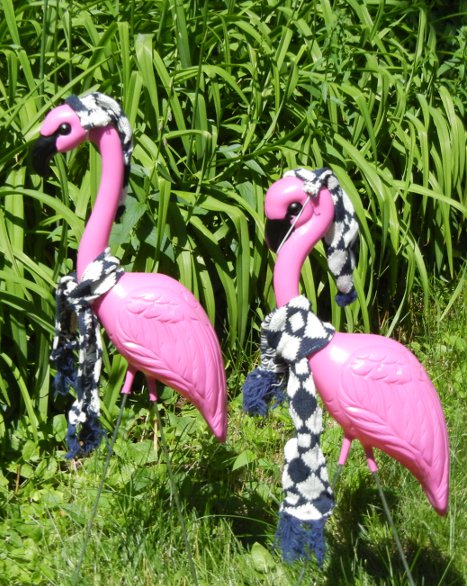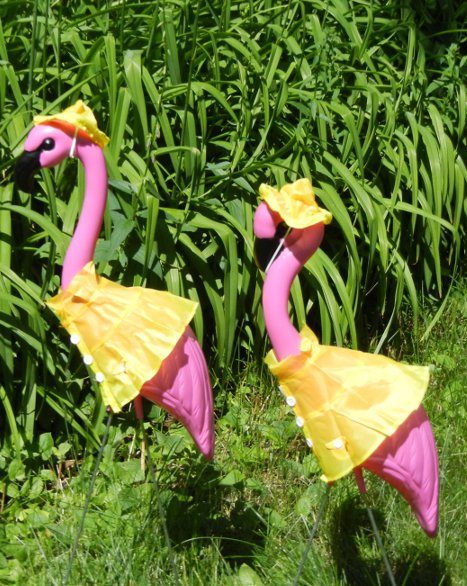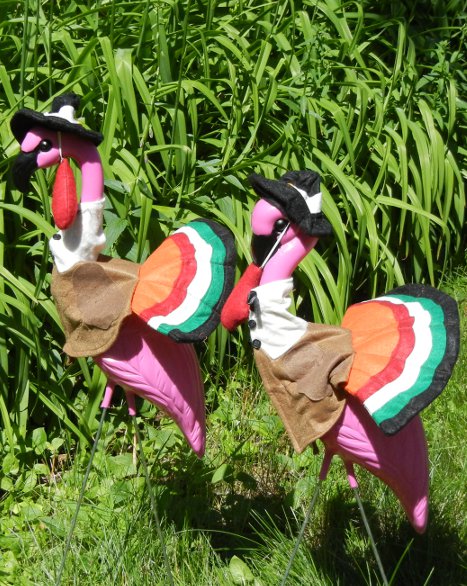 Nothing compares to our Holiday Clothing Pack #2 for your HUGE Pink Flamingos. This pack includes
2 Birds
and 4 outfits for each flamingo (8 total), so both birds can celebrate the holidays together. The outfits included are: Ski Hat and Scarf for the winter holidays, Rain coat with Hat for Spring Holidays, St. Patrick's Day is a Leprechaun, and finally a Turkey Costume on Thanksgiving.
The Pink Flamingos assemble to 34" (head up) or 29" (head down) with Metal Legs.
With this set of plastic flamingos you get 2 poses (1 head up and 1 head down) and 2 sets of 4 outfits.