Classic PINK FLAMINGOS Yard/Lawn Ornaments - Set of 10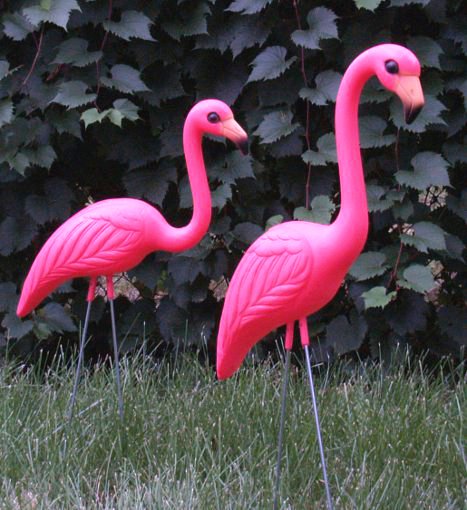 Classic
Pink Flamingos
are always in style. Whether you are feeling retro about your yard art or just want to flock your neighbor's yard, we have the right Pink Flamingo for you.
Our Classic Pink Flamingos assemble to 33" (head up) or 21" (head down) with Metal Legs.
With this set you get 10 Flamingos (5 head up and 5 head down).
These plastic pink flamingo yard ornaments measure 21" and 19" head to tail.
This Set has 10 birds total.
Proudly Made in the U.S.A.